Little Missenden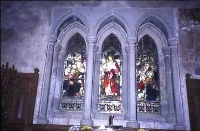 Quite a few prehistoric artefacts have been found in Little Missenden. A Palaeolithic flint flake was found in the garden of Little Missenden Abbey, and a Palaeolithic handaxe was found somewhere in the parish in the 1890s. Lots of Neolithic to Early Bronze Age flint artefacts have also been found, such as a barbed and tanged arrowhead found in the allotments near the Beech Tree pub, a flint knife found near Deepmill Lane, a fragment of polished flint axe was found at Spurland End and a chisel found on Fox Lane. Fieldwalking surveys have collected flint flakes, blades, scrapers and cores east of Deepmill Lane, at Town Farm and at Little Missenden church. 159 flint flakes, and adze, some burnt flint, two blades and three scrapers were found at Holmer Green.
A few Roman artefacts have also been found, such as a coin at Town Farm, or another at Holmer Green. Roman pottery and coins were found east of Deepmill Lane. A Roman lamp was also found at Windmill Cottage whilst digging a pit.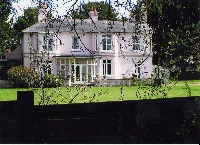 One secular building in Little Missenden dates back to the twelfth century. This is Toby's Farm. Only one building is older, and that is St John the Baptist church which has a tenth to eleventh century core. It was enlarged and rebuilt in the twelfth, fourteenth and fifteenth century and has thirteenth to fifteenth century wall paintings. There were several manors in Little Missenden in the medieval period, such as Holmer, Beamond, Mantell's and Affricks. Affricks was a grange as it belonged to Godstow nunnery. Historical records also records watermills at Deep Mill back to the thirteenth century and at Little Missenden mill back to the fourteenth. There are remains of a medieval farmstead with three house platforms surrounded by a banks in Bray's Wood. Pottery that has been found there dates to the thirteenth and fourteenth century. There is also a motte and bailey called Castle Tower. Another enclosure has been identified in field survey in Coleman's Wood, and is dated by the find of medieval slag.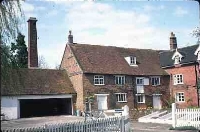 Some of the listed buildings in Little Missenden date back to the sixteenth century, such as Mill End Cottages and the Manor House, which is a hall-house with later alterations. Penfold Cottage is even older, dating to the fifteenth century, which is also a hall-house. Most of the other buildings date to the seventeenth and eighteenth centuries, such as Town Farm or the Red Lion. The Baptist Chapel in Little Kingshill is also eighteenth century. There are still the remains of watermills, though the buildings are eighteenth to nineteenth century in date, at Little Missenden mill, Deepmill and the mill house of Holmer Green windmill still survives, even though the windmill itself fell down in 1929. A telephone box in Little Missenden is also listed as it is based on the classic 1935 design. Some practice trenches were also identified at Affrick's Farm. Usually these date to the First World War but some practice trenches were dug before the Second World War as well, and the date of these is uncertain.
---