Newton Longville
Several scatters of prehistoric artefacts suggest that Newton Longville may have been an attractive area for early human activity. Two Mesolithic flints were found close to a pond on Stewkley Road and others were found when Whaddon Road was widened. Two scatters of Late Neolithic to Late Bronze Age flints and some Iron Age pottery were found at Newton Leys in field-walking. A possible Neolithic to Bronze Age ring-ditch and possible late prehistoric enclosure were recorded on an aerial photograph south of Dagnall Farm.
A Roman road is thought to run through the parish and much Roman pottery has been discovered. This has come up near Dagnall Farm, Hangman's Hill, the London Brick Company works, Railway Farm and on Weasel Lane. Possible Roman settlements have been suggested at Borough Farm, Swanbourne Sidings and at the Natural Gas Plant from the finds of pottery, tile and wall plaster and features which seem to have been dug in the Roman period.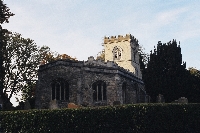 A great deal of medieval pottery has also been found, much of it in excavation, such as at Yewtree Farm, where a trackway and possible house were also found, and at Baytree Cottage Garden, where a medieval house was also excavated, underneath a seventeenth century one. The medieval trackway was picked up at Whaddon Road, along with more pottery and pits. A spindle whorl was found at Cotswold House and medieval pottery was found in field-walking at Newton Leys. Possible medieval house platforms and pottery were found on Yewtree Close, London End and on Stewkley Road. Three possible medieval fishponds were noted to the west and south of the Manor House. Medieval pottery was also found when Hangman's Hill was excavated, which some suggested meant that it was a motte for a castle, but it was probably a windmill mound and then the site of a gallows and cemetery. There are historical records of a twelfth century Cluniac Cell in the parish, but nothing survives. The earliest surviving building is the St Faith's church, whose nave dates to the twelfth century, chancel and aisles to the fourteenth and tower to the fifteenth. The font in the church is twelfth century, though it has a seventeenth century lid, and fragments of a thirteenth century coffin lid were uncovered in works to the floor in the south aisle.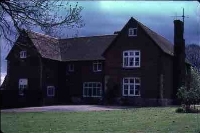 Some of the houses were built at the same time as the tower of the church. Fifteenth century cruck-built buildings can be found at Church and Westbrook Ends, for instance Paradise Cottage and Beverley Cottage, and the dovecote near the Manor House also dates to this century, or possibly the next. Many of the other listed buildings are sixteenth or seventeenth century and timber-framed, including the Manor House. There are signs of other houses of this date in the village. Along with medieval house foundations, some seventeenth century house foundations were discovered at Baytree Cottage and St Anne's Grange. A seventeenth century trackway, along with a well or cistern, were observed at Westbrook End.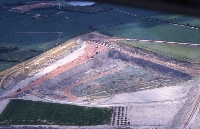 The later listed buildings include the eighteenth and nineteenth century rectories with their nineteenth century garden. Other buildings can be identified on nineteenth century maps as field barns, which have disappeared as field size increased with greater mechanisation. The industrial nature of the nineteenth century is evidenced by the London Brick Company who had two brick-works south of where the Natural Gas Works are now.
---