Worminghall
A possible Roman settlement has been identified from an enclosure and trackways seen on aerial photographs near Hell Coppice and Roman pottery was found when the site was visited and Roman coins have also been found in the parish. Roman, medieval and post-medieval pottery was found in a fieldwalking survey north of the church.
Worminghall was recorded in Domesday and was part of Bernwood Forest. Bernwood had been a hunting forest from the time of Edward the Confessor. It grew to its largest extent under Henry II. The whole area was not covered by woods; in the medieval period a forest was a place where deer roamed for hunting and so included open land, villages and fields. All those who lived in the forest were not allowed to hunt or even gather wood without a special licence from the king. Bernwood Forest was finally disafforested in the reign of James I in 1635, although it had been shrinking in size since the time of King John (1199-1216).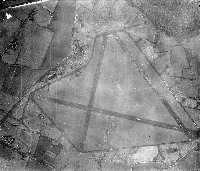 Medieval village earthworks survive around Upper Brook Farm, suggesting there was a small hamlet here and there may have been a medieval farmstead at Joshua Farm. The main village was also bigger, as there are earthworks dating to the medieval period around the church, including a pond, which may be the one mentioned in a 14th century document. An excavation next to the old rectory found some 12th to 14th century occupation next to the street. There are 12th to 13th century records of a windmill, which seems to have been located near the north-east edge of Oakley airfield. There are also 14th century records of a grant of a weekly market, but it is not known where it was held.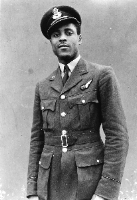 The oldest standing building in the parish is St Peter and St Paul church, which was first built in the Norman period but drastically altered in the 19th. Other listed buildings mainly date to the 17th and 18th century, such as Wood Farmhouse, built using some of the stone from the demolished Boarstall manor house, and there is a 15th century barn at this farm, too. 55 The Avenue may also date back to the 15th century and the Clifden Arms also incorporates medieval fabric. The Almshouses were built in 1675 by John King for 6 men and 4 women
The latest addition to the parish recorded in the Historic Environment Record is Oakley airfield, which is mainly in Oakley parish. It was a satellite base to Westcott and pilots were sent there to train. New Zealanders, including Maoris, and Canadians trained there, as did Johnny Smythe from Sierra Leone.
---