Milton's Cottage
9th December 2008 is the 400th anniversary of the birth of the poet and radical thinker John Milton (1608-1674). To celebrate, our featured site is Milton's Cottage in Chalfont St Giles.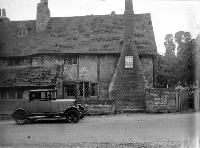 Milton moved to Chalfont St Giles from London to escape the plague in 1665, at the suggestion of his friend Thomas Elwood who found a cottage for him. He lived at Milton's Cottage until 1667 and completed work on 'Paradise Lost' whilst living here. Milton's Cottage is the only one of Milton's various homes to survive and was saved from demolition in 1887 by the creation of the Milton Cottage Trust which bought the cottage and opened it to the public as a museum. The garden is planted with flowers and plants mentioned in Milton's poems. Milton had an earlier link with Buckinghamshire: his father owned a house in Horton (now in Berkshire) where John lived as a young man.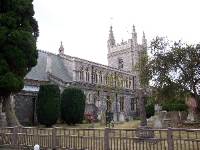 Other poets with Buckinghamshire links include Edmund Waller (1606-1687), a contemporary of Milton's who lived at Hall Barn in Beaconsfield and is buried in Beaconsfield churchyard. Unlike Milton, who remained a lifelong champion of the Parliamentarians, Waller changed his political aliegences several times during and after the Civil War, depending on who was in power.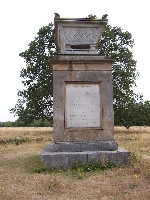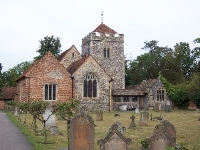 Stoke Poges is associated with Thomas Gray (1716-1771), who often stayed with his mother and aunt at West End Cottage, (now Stoke Court) and is buried in Stoke Poges churchyard where a memorial to him was erected in 1799. Gray's famous works 'Elegy Written in a Country Churchyard' and 'Ode on a Distant Prospect of Eton College' are thought to have been inspired by the countryside at Stoke Poges.
The Romantic poet Percy Bysshe Shelley (1792-1822) lived in Shelley House in Marlow for a year whilst writing 'The Revolt of Islam'.
William Cowper (1731-1800) is probably best known for his humorous poem 'John Gilpin' and for the hymns he wrote in collaboration with his friend and neighbour Rev John Newton (1725-1807) whilst living in Olney. Cowper's house in Olney, 'Orchard Side' is now the Cowper and Newton Museum and open to the public. As at Milton's Cottage, the museum garden (which contains the summer house where Cowper wrote his poetry) has been restored and is planted with trees, flowers and shrubs growing in Britain before 1800. In his early life John Newton had been a captain of slave ships and the friends later became influential in the Abolitionist movement. John Milton, who wrote 'No man who know aught can be so stupid to deny that all men naturally were born free' in 1649 in a pamphlet on The Tenure of Kings and Magistrates, would probably have approved!
Link to Cowper & Newton Museum website
Link to Milton's Cottage website
---