National Archaeology Week at Boarstall Tower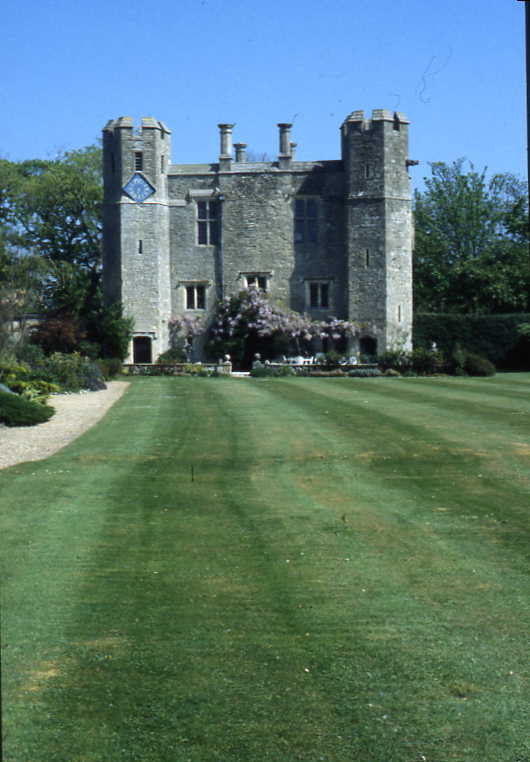 At Boarstall Tower near Brill, the National Trust is organising a week of activities for National Archaeology Week from 12th to 20th July 2008. If you've always fancied havin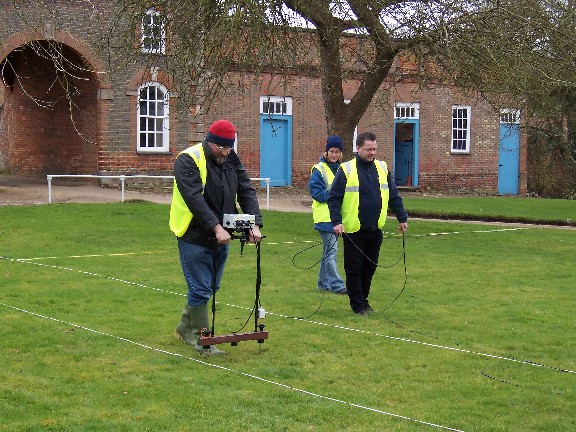 g a go at archaeology - here's your chance!
Activities include excavation, geophysics, surveying, cleaning finds, drawing and recording. You will need to book in advance if you want to take part and places are going fast. The site will be open to the public all week so even if you don't get a place, you can still come along and see what's going on. Further details are available on the National Trust website.
Boarstall Tower is the surviving fourteenth century gatehouse to a mo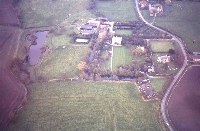 ated manor house which once formed the focus of a wider Medieval complex including the nearby church, the village and its open fields. These are shown in an early map of 1444 and you can see some of these in the aerial photograph on the right. The church tower and many of the houses in the village were demolished during the Civil War when the Royalist garrison at the Tower was beseiged by Parliamentarian forces in 1644. The manor house was demolished in about 1778 but is shown in an engraving of 1695. The foundations of the manor house may survive beneath the lawn to the south of the gatehouse and were probably found by a geophysical survey carried out by the National Trust in 2001. The excavations in July are intended to test whether the foundations survive and what condition they are in.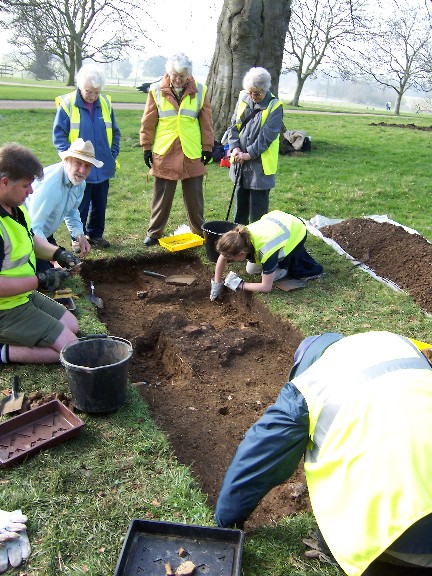 You can find more information on Boarstall in our parish summaries.
Staff from the County Archaeological Service will be at Boarstall all week.
Come and say hello!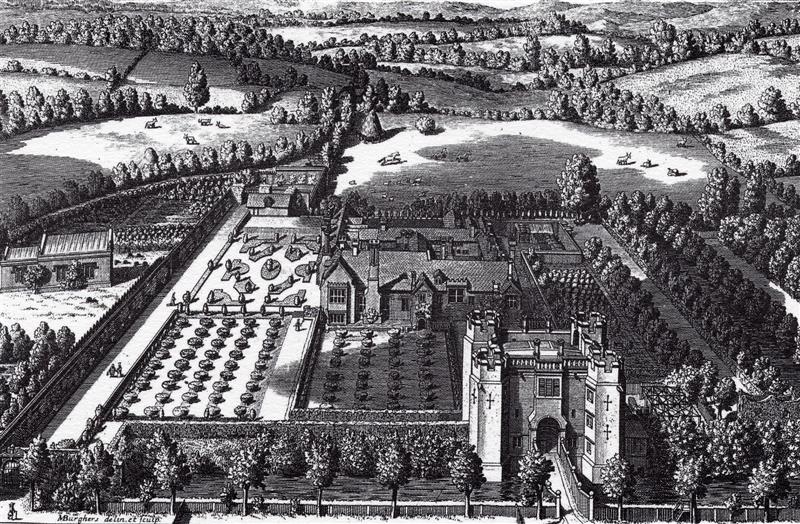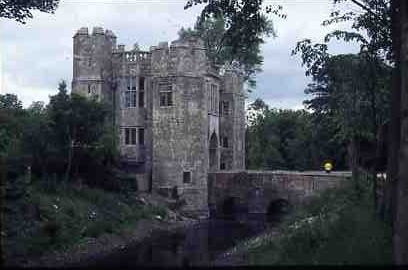 ---