How to get started researching the landscape
Michael Reed's 'The Buckinghamshire Landscape' (1979) is a very interesting book exploring the influences on the landscape of Buckinghamshire from prehistory until the twentieth century. Themes include the development of field systems and parishes in the Saxon period, the Dissolution of the Monasteries, the coming of the railway and new towns.
The Centre for Buckinghamshire Studies has an extensive collection of historic maps of Buckinghamshire. A guide to the maps they hold can be found on their website. These mainly date to the eighteenth and nineteenth centuries but there may be some earlier maps for your area.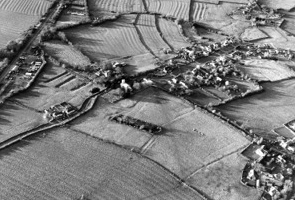 Some historic maps are available on the Unlocking Buckinghamshire Past website. There are first edition Ordnance Survey maps dating to the late nineteenth century, Bryant's and Jefferys' maps dating from the late eighteenth and early nineteenth centuries. Modern Ordnance Survey maps are also available online as well as the Historic Landscape Characterization layers.
Buckinghamshire's Historic Landscape Characterisation (HLC) is concerned with mapping the historic dimension of today's rural landscapes, and is comprehensive, covering all aspects of the landscape, not just special areas. It will be essential to consult this for any projects concerned with the landscape. You can find the methodology of the Buckinghamshire HLC project on our website: www.buckscc.gov.uk/archaeology/hlc_and_mksm.
Aerial photographs are also useful for seeing the pattern of the landscape and are held in the Historic Environment Record.
Click here to find more heritage resources.
---