Death (Georgian and Victorian)
In the eighteenth century wealthy families often decided to build large tombs for their families to be housed after death. Do a search on Buckinghamshire's Heritage Portal for eighteenth and nineteenth century mausoleums and chest tombs in Buckinghamshire. Write five down here: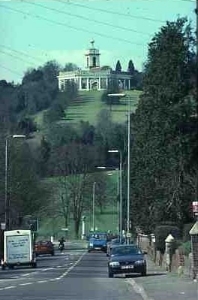 Some of the tombs were in the family's grounds, such as at West Wycombe. Find information on West Wycombe mausoleum on Buckinghamshire's Heritage Portal and answer the following questions:
When was this mausoleum built?
Who had it built?
What style is it in? Circle one answer:
Modern Roman Medieval
West Wycombe mausoleum is on top of Church Hill, which overlooks the old main road between London and Oxford. Why do you think the family built it there?
Less wealthy families had mausoleums or chest tombs built in churchyards. Find the names of five families with mausoleums or chest tombs in churchyards and write them here:
| | |
| --- | --- |
| Family | Churchyard |
| | |
| | |
| | |
| | |
| | |
Most people were only able to afford a gravestone.
Below is a selection of gravestones from the Baptist cemetery in Haddenham. There are more images attached to this page. Write out what it says on each inscription and answer the following questions. If you can't see the inscription, make the picture bigger or change the contrast so the words stand out.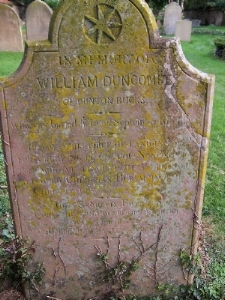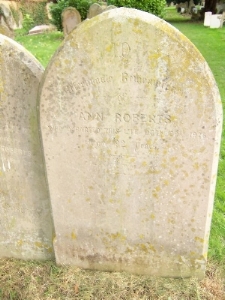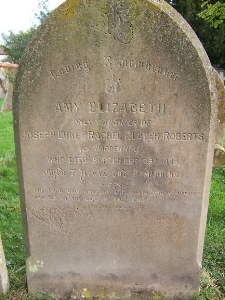 Which is the earliest grave?
Who is the youngest person buried?
Who is the oldest?
Click here to find out more about the Rich and poor.
---