Wattle and daub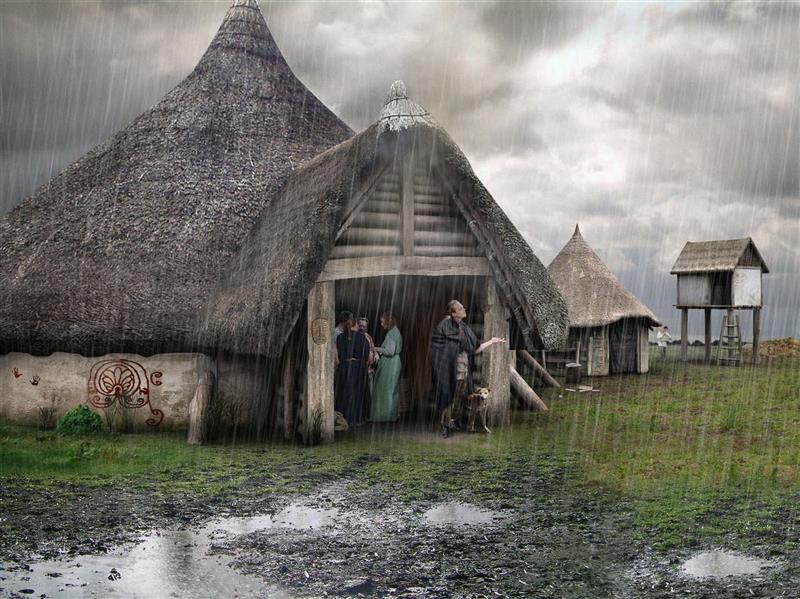 Wattle is interlaced twigs or thin split timbers forming a sort of hurdle-work to serve as a basis for clay daub in building construction. Though the wattle does not normally survive, its imprint is frequently preserved on the daub.
Daub is clay and dung smeared on to some rigid structure, usually of wattle, to exclude draughts and give a smooth finish. It is rarely preserved unless accidentally baked.
Lightly baked daub with wattle impressions was found in excavation at Danesfield Camp, an Iron Age hillfort. The wattle and daub construction would have dated to the Middle Iron Age, about 400 to 100 BC. The same wattle and daub technique was used to build Thatched Cottage in Ludgershall in the nineteenth century.
---