How to record a building
Historic buildings are unique and can tell us a lot about the past. Studying and recording these buildings can reveal that these houses are older than first thought or contain elements of older houses. Building recording uses a combination of architectural and archaeological techniques to look at the form of a building, its function, style, details, construction techniques and building materials used.
The aim of building recording is to:
Chart the historical development of the building and explain what is important through drawings and written notes.
Create an accurate record of the building.
Make records of the condition of a building so that repairs can be made where necessary.
Create a record of the building that can be looked at and reused in the future.
There are three different elements to an archaeological buildings survey:
The notes
The survey and drawings
Photography.
The notes
The notes are very important to all other elements of the record by providing information about where the building is, a description or analysis of the building that can't be done through a picture. The notes should include:
The precise location of the building by name or street number, parish, town and National Grid reference. It should also give details of listed building or scheduled ancient monument status.
The date when the record was made and the name(s) of the recorder(s).
A summary describing the building's function, what materials have been used to build it and possible date(s).
Survey and drawings
Surveys are made by using tapes and rods. The scale of drawings are usually 1:100 or 1:50 for plans and 1:50 or 1:20 for sections and elevations. Please contact the County Archaeological Service for an example elevation drawing of The Kya, Ludgershall. All drawings must include a drawn scale and a north point. A set of drawings for a site should contain:
A sketch plan.
Plans to scale of the main floors as existing. Plans should show any structural features of historic importance (e.g. blocked doors and windows, former fireplaces, changes in internal levels).
Drawings recording other important structural detail.
Sections to show the vertical relationships within a building (e.g. ceiling heights, floor heights, roof trusses)
A drawing of the elevation of a building, showing the placing of the windows, doors and any areas of repair.
The drawings will be undertaken using drafting film or tracing paper over graph paper. Architectural features should be drawn on the elevations, and notes of what you think they are should be added. The use of a scale ruler may help when getting used to drawing to scale, however drawing lines with a scale ruler should be avoided as buildings in reality tend to be a bit wobbly.
Photography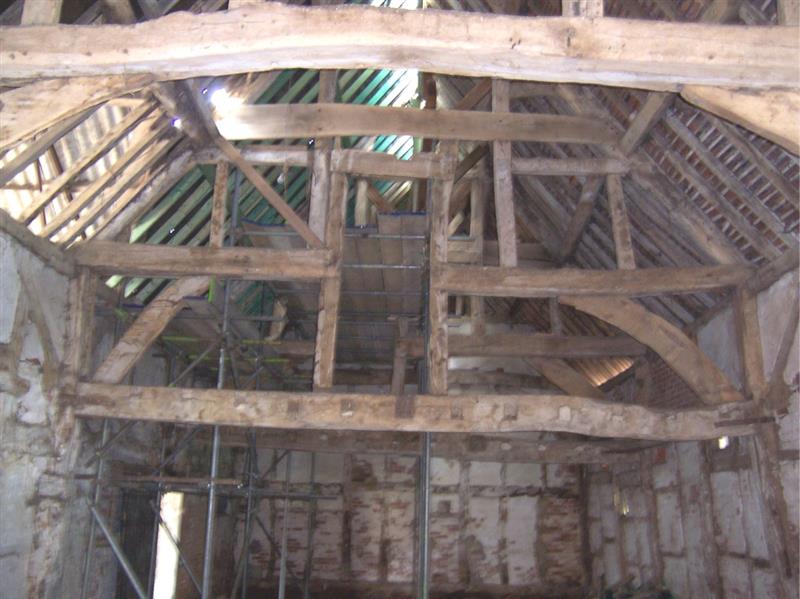 Photography should be used to show a building's appearance as well as special features you have seen. Each photo should be labelled with the location, which way you are facing and the date taken.
Black-and-white photography is preferable to colour, as they can be stored for longer. Colour can be used to record decoration or when important detail shows up more clearly than in black-and-white.
You should take photos of:
General views of the exterior of the building.
The overall appearance of main rooms.
Detail of the outside of the building. When the building was designed by a famous architect, or intended to be seen from a certain point of view, it is important to record the effect of this. It is also important to have a photographic record of the repairs or changes to a building.
Go back to more Archaeological skills and concepts.
---