Lumps and bumps in the ground
Many archaeological sites look like nothing more than lumps and bumps. However, these lumps and bumps can be distinguished from each other, some of them on the ground. Others need to be photographed from the air to make any sense. Here are the major types of features you can see from the ground:
Ridge-and-furrow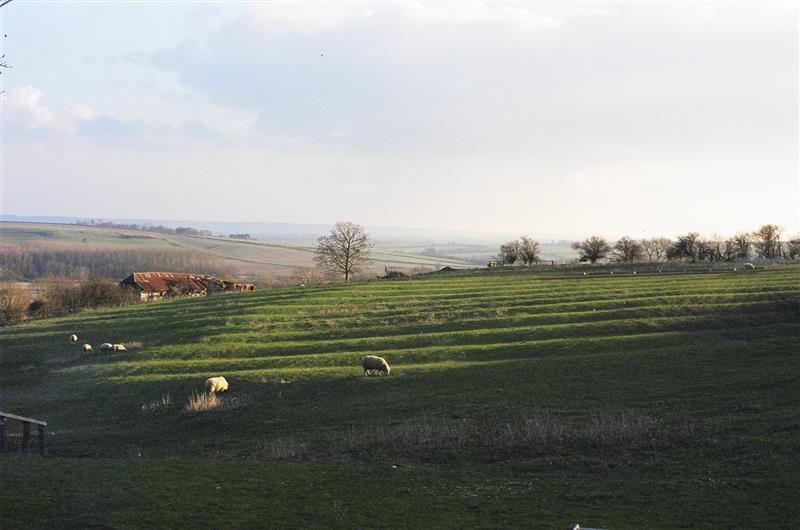 This is very easy to identify from the ground. Usually ridge-and-furrow covers a wide area and the form is very distinctive. Ridge-and-furrow creates what has been described as a corrugated effect in the landscape, almost as if the land has waves like the sea. You have probably seen this quite a lot in north Buckinghamshire as it survives very well there.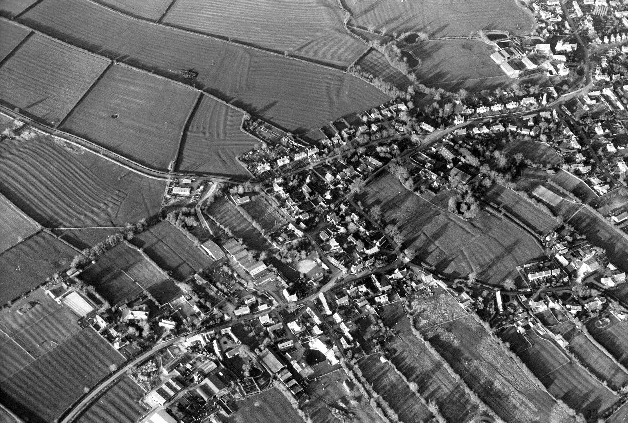 From the air, these tracts of ridge-and-furrow organise themselves into patterns called furlongs. Smaller areas of ridge-and-furrow abut each other and fit together like a jigsaw with furlongs orientated in different directions. The ridge-and-furrow is never completely straight but has a shallow inverted S curve, due to the way the plough was turned.
Barrows
Barrows can date from the Neolithic to the Saxon period. There are generally round barrows and long barrows. Long barrows date to the Neolithic, although the only visible 'long barrow' we have in Buckinghamshire is more of an oval barrow, at Whiteleaf Hill.
Round barrows can also date to the Neolithic but are more common in the Bronze Age and then there are a few examples from the Iron Age, Roman and Saxon periods. Bronze Age barrows in Buckinghamshire are known at Ivinghoe Beacon, Whiteleaf Hill, Bledlow Cop, Stoke Park and Lowndes Park in Chesham.
Neolithic and Bronze Age barrows tend to be quite low, especially after so many years of erosion. They are more irregular as well. The Roman barrows at Thornborough, however, are quite large and generally regular sided, apart from slumping where nineteenth century excavation took place. The Saxon barrow at Taplow is, again, very high and conical, though it has been restored after major excavation in the nineteenth century.
Deserted villages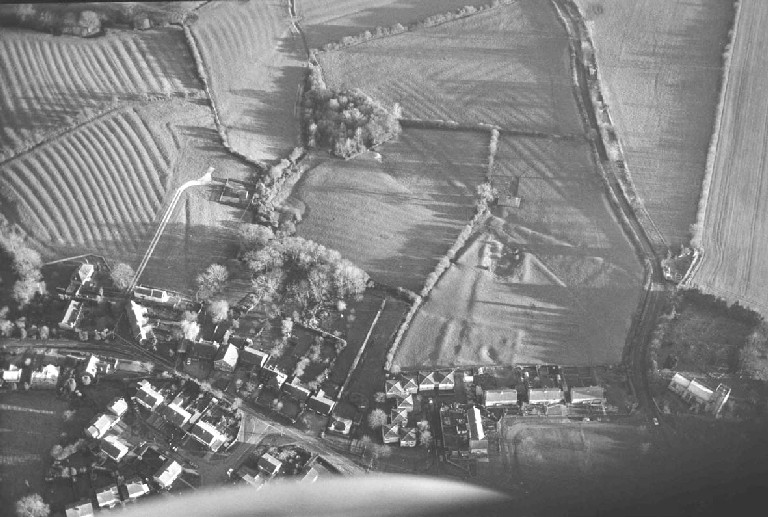 Villages were deserted in the medieval and post-medieval periods for a number of reasons. The most famous is the Black Death but other factors were just if not more important, such as enclosure of land into fields, the economic downturn of the sixteenth century, imparking of land and so on. Some villages merely shrunk, so the village you see today is smaller than its medieval counterpart. The earthworks of the larger medieval village can be seen around the modern settlement.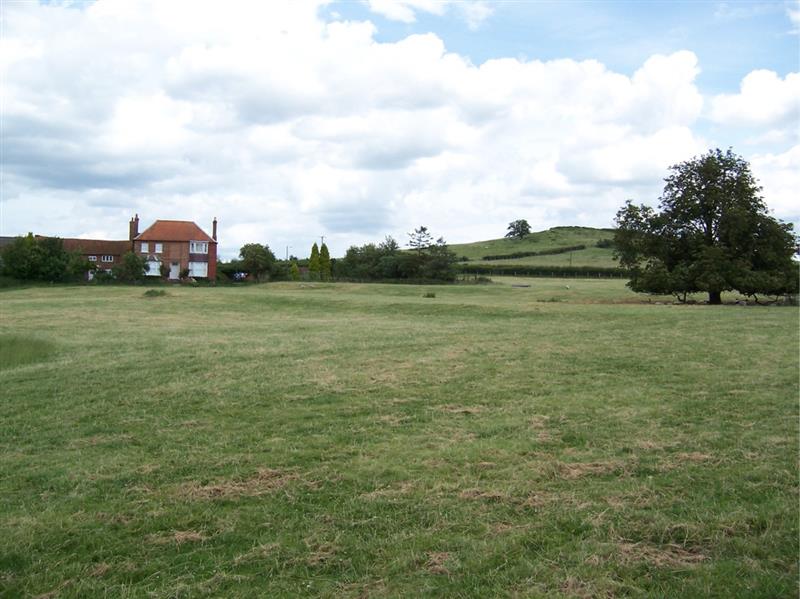 These are quite widespread in north Buckinghamshire, either entirely deserted or, more commonly, shrunken villages. However, they are the most confusing jumble of earthworks. This is because the earthworks represent a number of different features. There are house platforms, close boundaries, ponds and hollow-ways. They are often associated with ridge-and-furrow.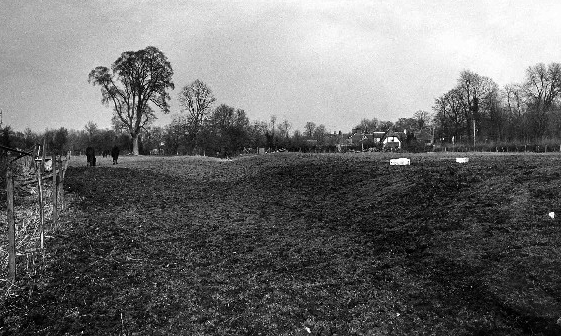 House platforms are a patch of ground that has been levelled to take a house. It may be slightly terraced into the land. Close boundaries are low banks defining a house and its accompanying plot of land or close. Ponds are often quite marked hollows but often do not hold water any more. Hollow-ways are deep linear tracks that have been hollowed out because of constant use in the medieval and post-medieval periods, if not later. Many of these earthworks will be so slight that they can only be seen from the air or be recognised in a topographic survey.
Moats and fishponds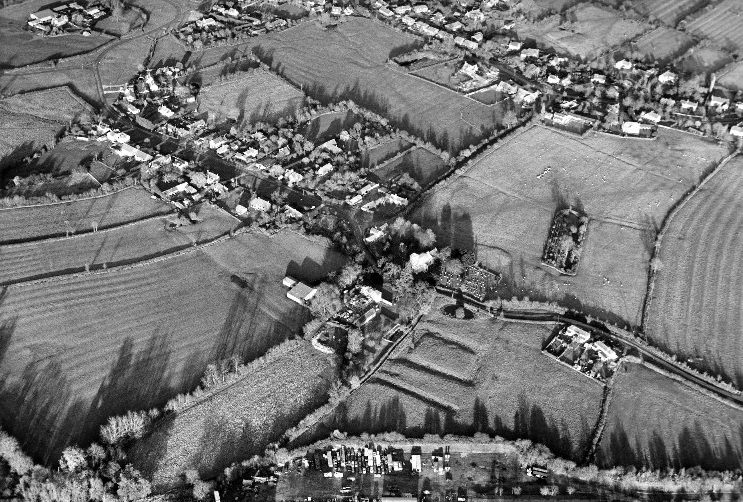 Sometimes these are associated with deserted villages, and sometimes with ridge-and-furrow. Moats tend to be square ditches, not all of them now filled with water. They were thought to surround a manor house or similar, but it seems that the interior was as often free of buildings as not. They may have acted as animal enclosures or horticultural areas.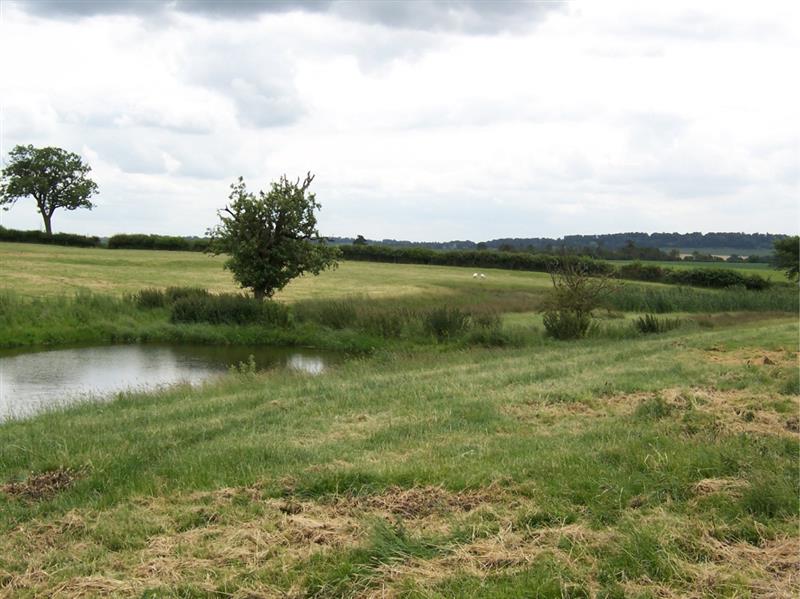 Fishponds tend to be large hollows, sometimes quite regular in shape and often found together, connected by shallow sluices. Again, they may not still hold water. Fishponds in the medieval period were not for keeping fish for decorative purposes but were for keeping and breeding fresh fish as an alternative to dried salt fish on fish days.
Apart from these main features, once you get used to 'reading' the landscape you can see features like old field boundaries, saw-pits in wooded areas, mill leats, hillside terracing and so on.
Go back to the Archaeological skills and concepts main page.
---